AMARANTH OIL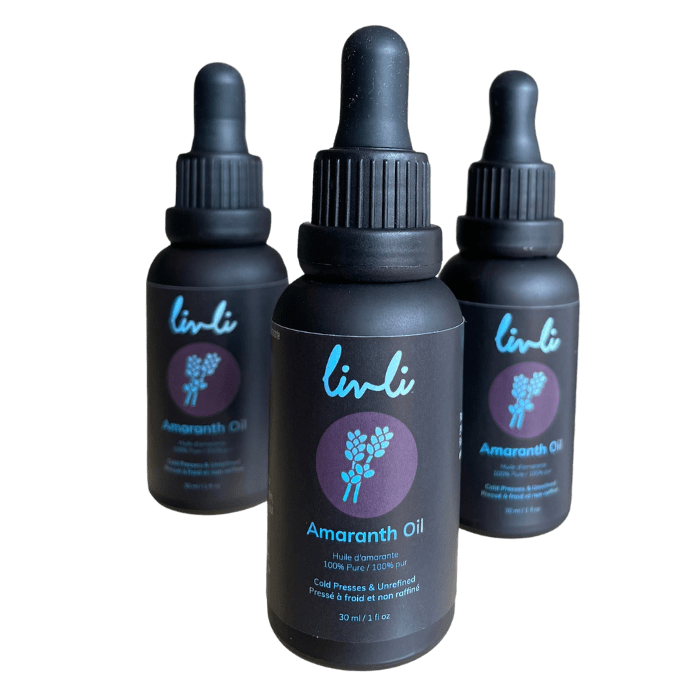 Amaranth oil is a true nutritional gem, offering a wide range of benefits for your overall health and well-being. From its rich essential fatty acid content to its powerful antioxidants, this natural oil has the potential to enhance cardiovascular health, promote radiant skin, hair, nails, boost immune function, and support brain health.
MUNCHASSIST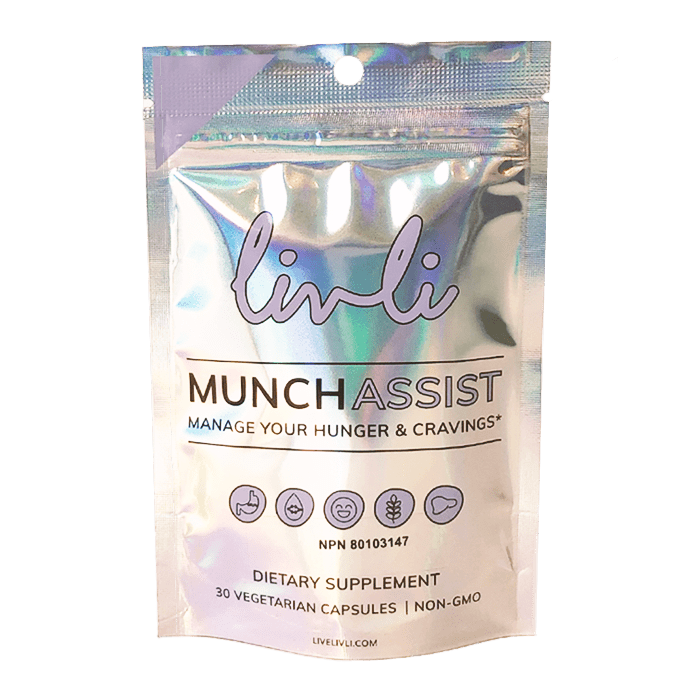 MunchAssist is a daily supplement that helps to jump-start your metabolism, to manage your cravings for snacks, to get rid of any bloat, to control weight gain and to enhance your mood.
MULTIFORMULA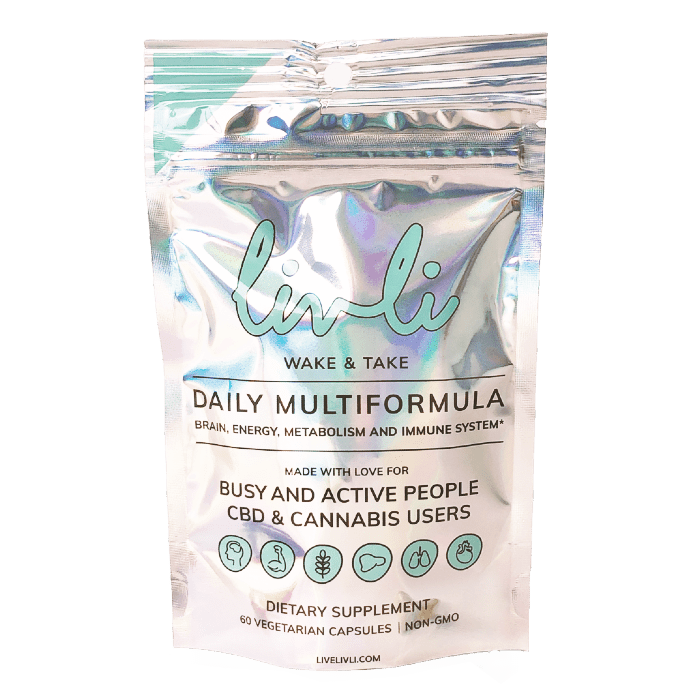 A daily multiformula designed to boost immune system, energy, brain activity & metabolism. Recommended for consumers looking to  boost their immune system, athletes, occasional & regular cannabis users and overall health conscious individuals.






Our daily products deliver benefits daily – whether you consume cannabis & CBD or not.  That's why we developed products that are suitable for all lifestyles with additional benefits for cannabis and CBD consumers.
Does LIVLI contain THC/CBD?
Our LIVLI supplements intentionally do not contain THC or CBD. Our products are designed to complement your cannabis experience, enhance your high and helps to get rid of bloating after munchies.
How is LIVLI Multiformula different from other products on the market?
LIVLI Multiformula provides cannabis users with a source of micronutrients that support the basic bodily functions. Other multi-vitamins on the market provide a source of nutrients that may be lacking in a standard American diet of the general population, while our supplement line address specific nutrient requirements that the cannabis user inadvertently falls into..read more
LIVLI targets lung health by providing a source of antioxidants; repletes minerals, amino acids and methyl donors required for activation and elimination of cannabis; and supports neurological functions by both stimulating neurotransmitter synthesis and release. In addition to nutraceuticals, LIVLI formulations contain botanicals specifically targeted to boost energy, cognition, immune system and support metabolism.
For detailed explanation, please visit our What's In It Page and Science Stuff
Will taking LIVLI supplements ruin or elevate my high?
The short answer is LIVLI supplements can enhance your high.
LIVLI MunchAssist supplement contains extracts rich in terpenes such as Myrcene that are well known to have synergistic effects with cannabis thus enhancing your high.read more
LIVLI MultiFormula are designed to help cannabis consumers recover quicker to enjoy cannabis experience to the fullest. The product boosts your metabolism thus facilitating processing THC/CBD and helps to 'reset' high cannabis tolerance for consumers who might be frequent users.
Where can I buy LIVLI?
You can purchase LIVLI direct on our site and through one of our strategic partners in the US: Amazon and Walmart. For the list of physical stores, please click here
"Tyrosine may promote cognitive enhancement in inexpensive, efficient, and healthy ways."
"Bacopa monnieri is effective in enhancement of memory performance."
"Effects of Rhodiola Rosea may be associated with their antidepressant activity as well as their positive effects on mental performance under stress."
Please check your feed, the data was entered incorrectly.