Natural Cold-Pressed Amaranth Seed Oil
Naturally Contains 8% Squalene, Boosts Immunity
100 ml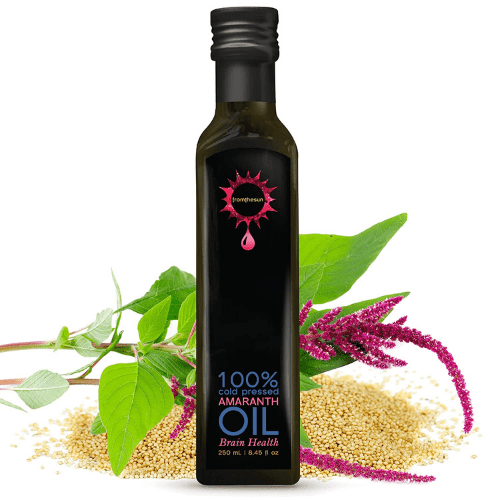 Cold Pressed | Non GMO | Vegan | Cholesterol Free | Gluten Free | No Preservatives 
How to Use: FOOD 
Amaranth seed oil: Rich in squalene, studied for its ability to boost immunity and protect the body from the damaging free radicals. When squalene and water fuse oxygen is released into our body's remotest cells to stimulate natural metabolism and boost immunity. Around 12% of overall bodily squalene content is secreted through the skin. Amaranth oil helps turn dull and tired-looking skin into a glowing, moisturised skin.
Typical nutrition per 100g: Energy 880kcal – Linoleic acid (omega-6) 50g – Cholesterol 0g – Protein 0g – Salt 0g – Vitamin E 68mg – Squalene 7.6g
Extra Virgin Amaranth Seed Oil
Natural Face Moisturizer with Squalene Oil, Best Anti-Aging
25 ml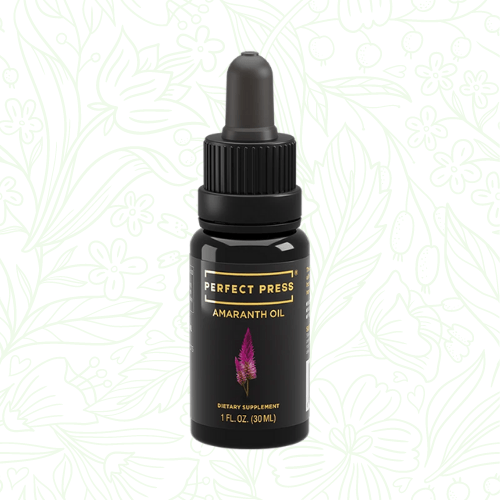 Cold-Pressed | Non GMO | Vegan | Cholesterol Free | Gluten Free | No Preservatives 
How to Use: ESSENTIAL OIL FOR HEAR, SKIN, BODY, NAILS CARE 
Amaranth Seed Oil for soreness relief and boosting energy levels. Best anti-ageing oil.
Used as a facial oil it is absorbed by the skin and leaves it nourished, enriched and healthy.
Relieves and removes stretch marks, sun spots, photo-aging and sunburn.






Are LIVLI products for me?
Our daily products deliver benefits daily.  That's why we developed products that are suitable for all lifestyles.
Health Benefits of Amaranth
Amaranth oil contains approximately 77% unsaturated fatty acids and is high in linoleic acid, which is necessary for human nutrition.
Amaranth oil received by the press method has a great amount of squalene and tocopherols. It is known that squalene is an intermediate metabolite in the synthesis of cholesterol.
The diet therapy with amaranth oil contributed to the decrease or disappearance of headaches, weakness, increased fatigability, shortness of breath during a physical activity, edema of legs toward the evening hours and feeling of intermission of heart function in most patients.
Please check your feed, the data was entered incorrectly.